Q&A with Double Down Diesel
In the little town of Chittenango, NY lies the shop Double Down Diesel. Owners Travis and Jen Pushlar operate their family-owned business along with the help of their son. What seems like a traditional shop and family is not at all! During the week and throughout the off season this family is building their dreams and pulling for the weekend. What started as a new experience for Travis, 17 years ago, turned into a passion as the years went on building pulling trucks. In 2018, Jen got her feet wet in pulling and hasn't looked back. Even their son is building a pulling truck with mixed parts naming it All Mixed Up.

We talked to Travis and Jen about their business and their Limited Pro Stock pulling trucks. Along with how using Fluidampr both in their business and on their engines helped to protect their investment.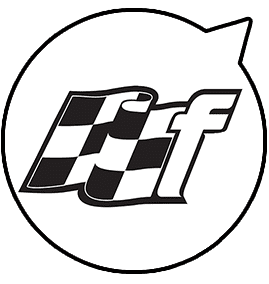 Nick Orefice: Travis let's start out with how you got into the sport of truck pulling?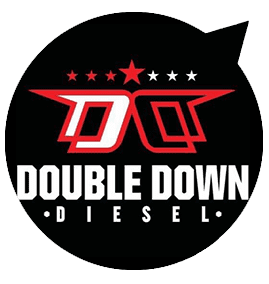 Travis Pushlar: I started truck pulling 17 years ago when a customer asked me if I've ever thought about truck pulling. Not knowing what that was. I decided to research it a bit and decided that was something I wanted to try out. Now my wife and I both compete together in the same class with practically identical trucks.
---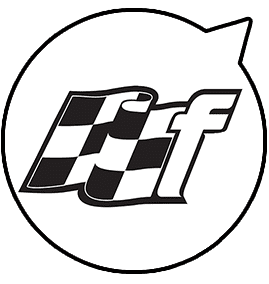 Nick Orefice: What do you do in your shop?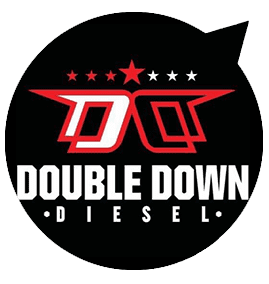 Travis Pushlar: Our business Double Down Diesel is based strictly around diesel repair and fabrication work from all makes and models of diesels, no gas engines here. Years ago, we decided to focus all our efforts on diesel related repair only.
---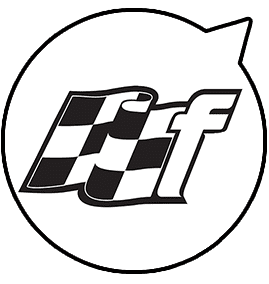 Nick Orefice: Travis when did you discover Fluidampr?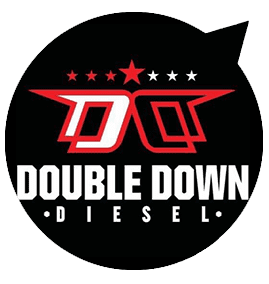 Travis Pushlar: I started using Fluidampr years ago when we really started taking it serious and wanted to keep my engine happy at the higher rpms it was running at. I researched dampers and found the best design by far was from Fluidampr. Fluidampr fit and finish are always perfect, no messing around, just install and enjoy for years. "We recommend our customers use Fluidampr on all their projects". We also try to stock all the Cummins dampers.
---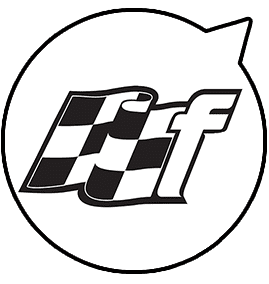 Nick Orefice: You have an interesting combination, repowering GMC trucks with Cummins engines. Tell us a little about your setups?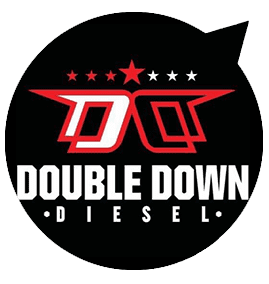 Travis Pushlar: Currently the trucks are a 2008 GMC sierra that we call "MATRIX" and a 2002 GMC Sierra called "HELLFIRE".  Both house Freedom Racing Engines 6.8 liter Cummins with all the goodies backed with an in shop-built Allison 6 speed transmissions. We run parts from Fleece/ Freedom Racing engines, Harts Diesel, Dynomite Diesel, X-Caliber, SCS Gearbox, Fluidampr, Wagler Motorsports, D&J Precision Machine, Rpm Performance, Bell Intercoolers to name a few.
---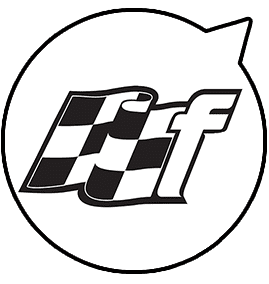 Nick Orefice: With such an impressive build what class do you compete in?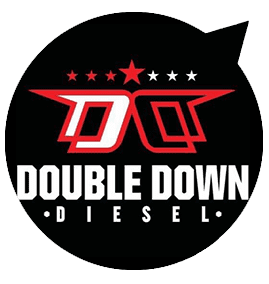 Travis Pushlar: We compete in the Limited Pro Stock diesel truck class. Some people call it the 3.0 class, referring to the 3″ smooth bore turbocharger.
---
We look forward to working with Travis and Jen of Double Down Diesel for many years to come. Check out some impressive action in the world of truck and tractor pulling. Check out "Matrix" and "Hellfire" in person at a pulling event or on YouTube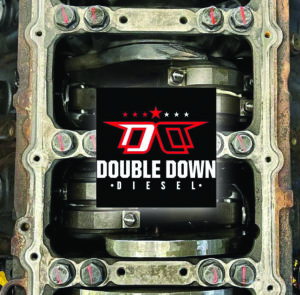 ###
Fluidampr has no connection or affiliation in any way with General Motors.  Reference to any trademarked product(s), name(s) or OEM number is intended solely for reference to the usage for that Fluidampr part.  No product are manufactured by the previous mentioned companies or their suppliers.