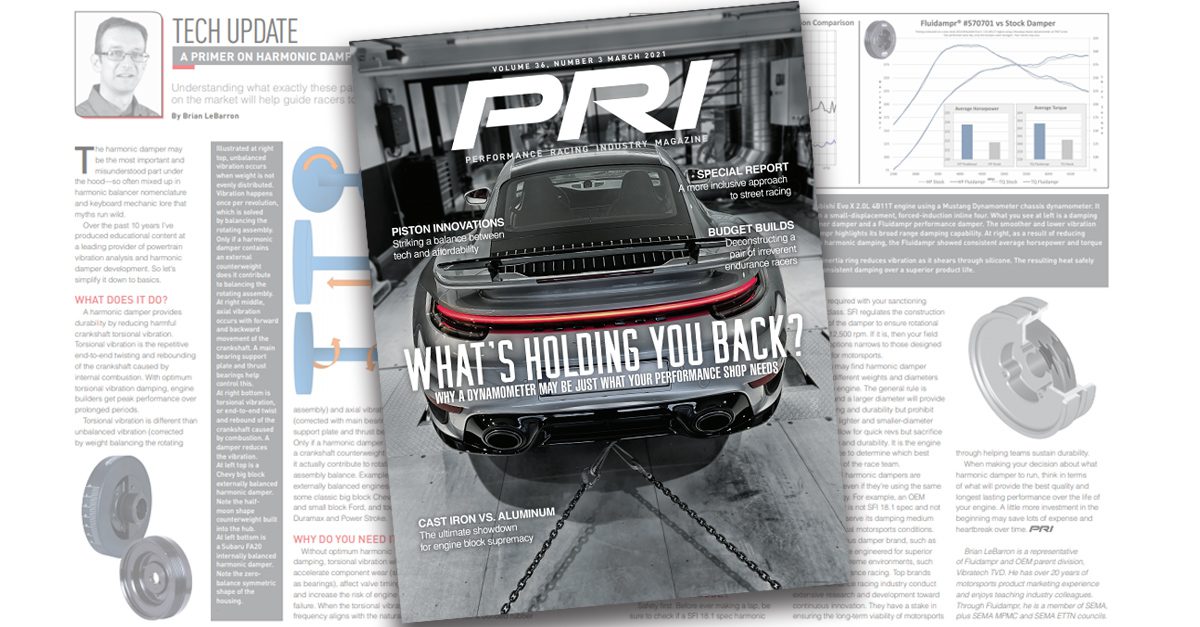 PRI Magazine reached out to Fluidampr to educate the industry on why a harmonic damper upgrade is an essential building block for high performance engines.
Featured in the Tech Update column, the article answers basics, such as:
What does it do?
Why do you need it?
When to upgrade?  What type?
Which to choose?
"Harmonic dampers keep evolving to meet the tough demands required by today's professional motorsports teams," remarks article author Brian LeBarron.  "If you're going to build for reliability, then you need to become familiar with the parts to get you there."
Read the full article article here.