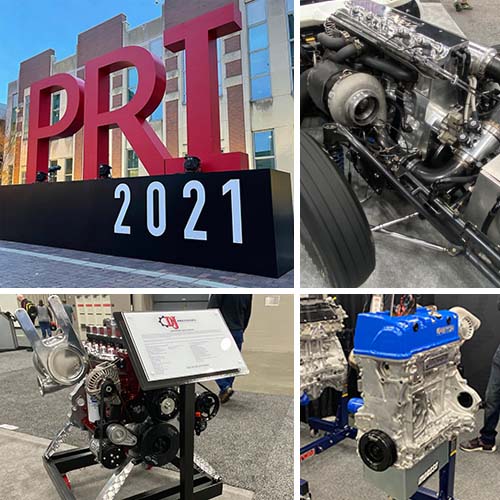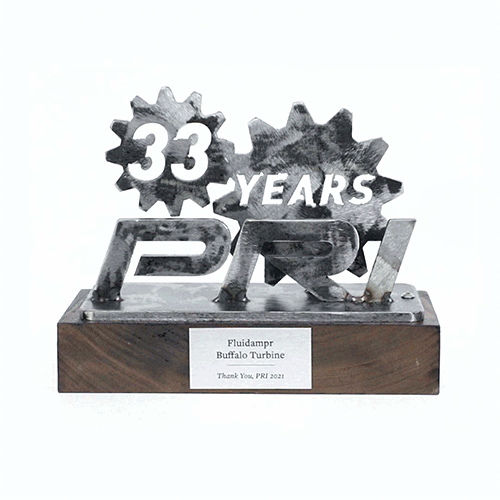 There was an amazing crowd at PRI 2021 this year, so many enthusiasts & racers excited to see what was going on around the industry. They were ready to talk projects past, present & future which can make 2022 an exciting year ahead of us. From EV to application requests & testing data there was a lot to unpack from the show. Yet, it did show us what direction the industry is going.
We're thankful to all the support shown by the attendees, exhibitors and want to thank PRI for another great show. It was an honor to be recognized as a PRI Charter Member and receive their "33 years at PRI" award. It's been 33 years of design, innovation, and educating those who want to learn the benefits of a Fluidampr performance dampers. Those benefits have given us the chance to work through industry advancements to help push race engines to the next level.
We are listening! In addition to the four new applications we unveiled at the show, coming soon are the new Power Stroke mounting installation kits and LT4 performance damper. We keep finding ways to overcome current supply chain obstacles in order to fulfil a wide range of projects moving forward. Our quality has created a reliable and dependable part to replace the OEM damper on your aging Subaru engine to unleashing 3000+ horsepower on your diesel drag truck ready to rip down the track. Keep a look out for more information & posts across our media outlets as we head into 2022 at full speed.
p/n 30015

***
Fluidampr has no connection or affiliation in any way with Ford Motor Company, General Motors, Subaru or any OE manufacturer. Reference to any trademarked product(s), name(s) or OEM number is intended solely for reference to the usage for that Fluidampr part. No product were manufactured by the previous mentioned companies or their suppliers.