LS Engine Harmonic Balancers
Choosing the correct Fluidampr upgrade for your LS engine harmonic balancer can be overwhelming.  Here we'll simplify the process and provide easy do-it-yourself steps to help you decide.
There are three main OEM designs of LS harmonic balancers.  Each differs with the pulley offset to drive accessories.  In general, the following stock fitments apply:
Short offset for Chevy Corvette, Cadiliac CTS-V, and Pontiac G8
Middle offset for F-Body Chevy Camaro, Pontiac Firebird, and Pontiac GTO
Long offset for Chevy / GM trucks, and Chevy Gen 5 Camaro.
If you have an LS engine and are unsure which vehicle it originated from, use the steps below:
Steps To Choose the Correct LS Engine Harmonic Balancer
You will need a straight edge and a ruler.
Place the straight edge across the harmonic balancer face.
Measure the distance to the center of the damper from the straight edge.
Refer to the diagram below to determine which pulley offset you have.
Confirm Fluidampr performance damper part number with vehicle data chart below (based on OE application).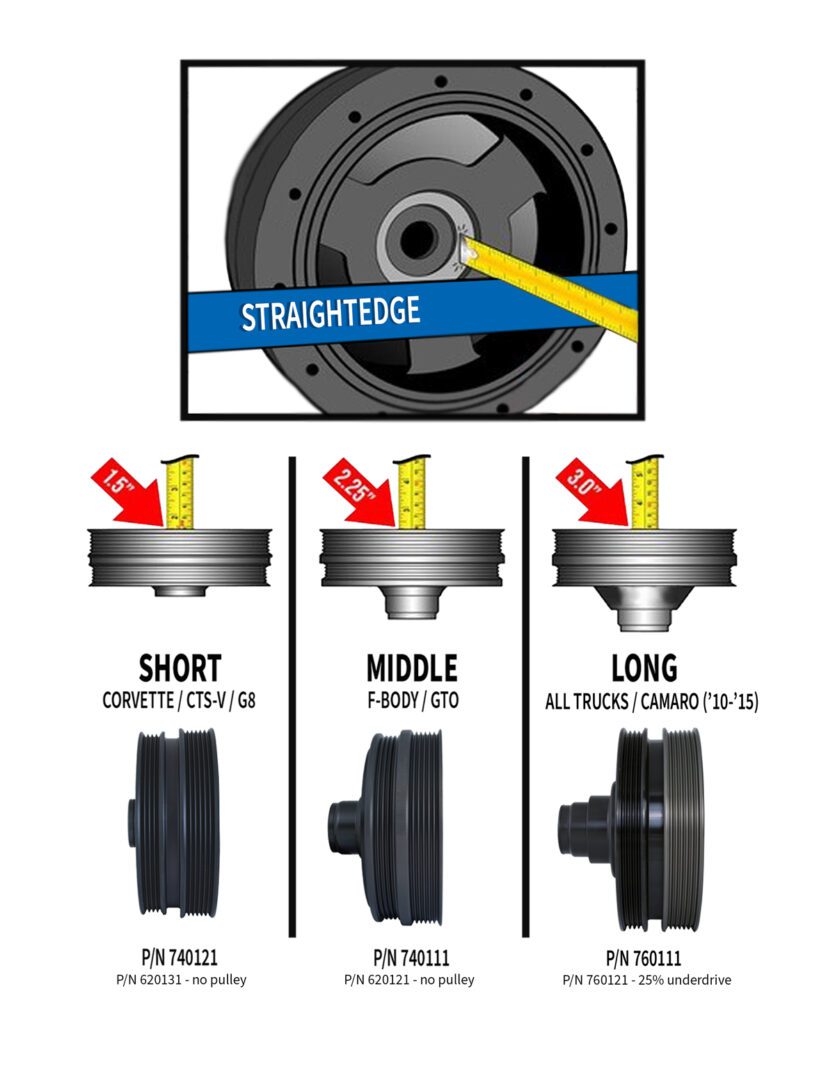 Select the Fluidampr Performance Damper For Your LS Engine.
Now that you have determined what LS engine harmonic balancer pulley offset you have, next step is to confirm or cross-reference the recommended Fluidampr performance damper part number with the original OEM year, make and model.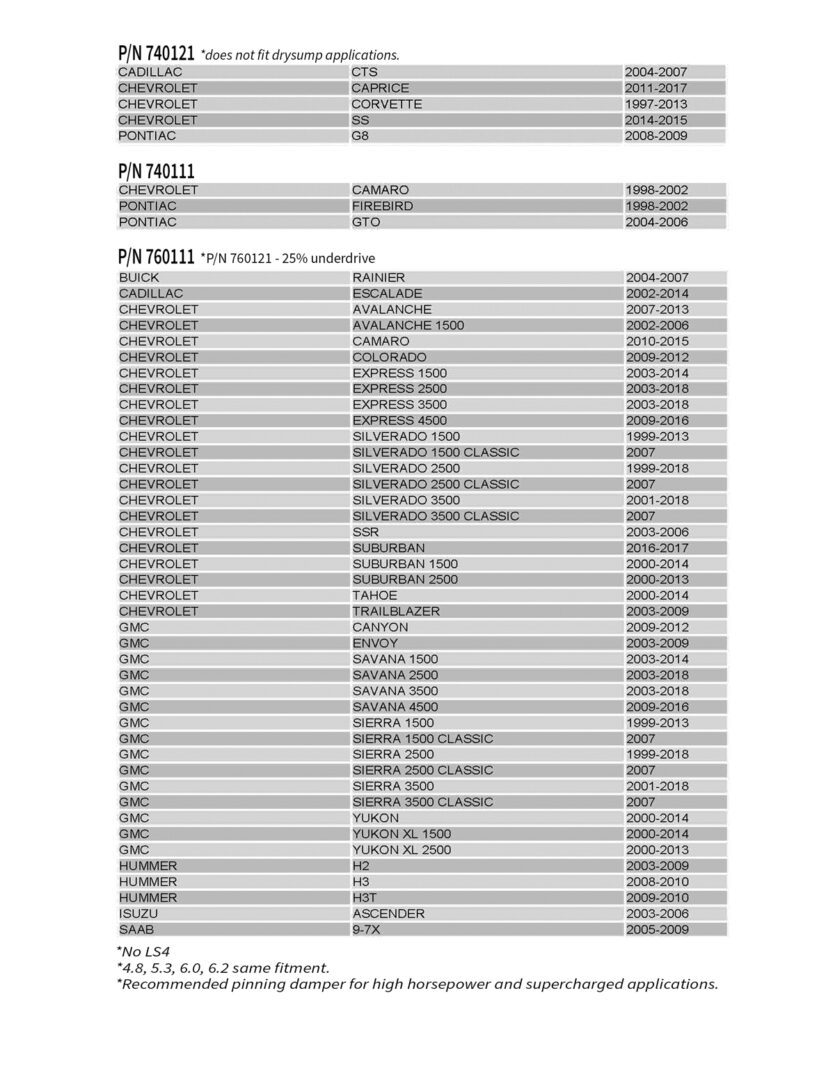 SHOP TECHNICIANS AND PARTS STAFF:  Download the illustrations and parts table above in a convenient .PDF reference sheet Here.
Where To Buy A LS Engine Fluidampr Performance Damper?
Finally, where are Fluidampr performance dampers available?  Simply find a quality automotive parts retailers near you on our Where To Buy page.
Need some expert installation tips?  Check out Upgrading a 1LE Camaro's LS3 With A Fluidamper Performance Damper at EngineLabs.com.  The in-depth technical article features step-by-step procedures and practical knowledge.