Fluidampr is a proud sponsor of the 2017 Advanced Engineering Technology Conference (AETC) presented by Motor State Distributing. This two day event (Dec. 5 – 6) is before PRI at the Indiana Convention Center.
– See the latest in cutting-edge technology.
– Learn from professional engine designers, engineers & manufacturers.
– Meet & network with today's best talent & industry leaders.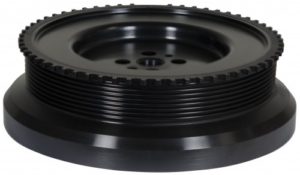 "AETC is where we highlight the engineering
and product development side of Fluidampr."
Leading race engine builders trust Fluidampr for expert torsional vibration analysis, validation testing and advanced American manufacturing. We will be displaying special performance damper projects and discussing the vibration challenges we were asked to solve.
AETC Featured Speakers
In-depth technical presentations by industry leaders and manufactures highlight the conference. Featured speakers include:
 – Ray Evernham – NASCAR Hall of Fame Class of 2018 Inductee
– Jeff Allen – Skidmarks Show host
– Alan Reinhart – NHRA announcer
– Jon Kaase – Jon Kaase Racing Engines
– Keith Dorton – Automotive Specialists, Inc.
We look forward to meeting you there.  It's a great opportunity for us to learn from you and exchange ideas. For further details and registration click the image below.